What is a Web Server and Types of Web Servers
What are a web server and other types of web servers? Of course, you are wondering about how the webserver's working system and web server understanding is not it? for that see this article to completion.
For more details, the following is the understanding of web server according to Wikipedia is a web servers that can refer to hardware devices or software that provides services to users via HTTP or HTTPS protocols on files that exist on a website in service to users using the web opening application.
Are you getting confused? if so, following DomaiNesia explain how easy it is.
The use of a web server is for connecting between servers and browsers, but in its use, it is expanded again as a data storage place and as a tool to run a number of applications for business purposes.
From the explanation above, you can conclude if the web server is software or hardware that functions as the data provider to web clients (browsers) such as Chrome, Mozilla, Safari, Opera so that the browser can display certain web pages.
Web Server Functions in the Internet
The function of the web server is to transfer the requested file via the HTTP or HTTPS protocol that has been determined at the beginning. If you know, web pages have a lot of data, including text files, videos, images, files and more. These data are sent from the web servers to the client in the form of a web browser.
Read More: What is LiteSpeed Web Server
The types of Web Servers include:
Apache (The most frequently used)
Apache Tomcat
Microsoft Windows Server 2008 IIS (Internet Information Services)
Nginx
Zeus
Sun Java System
In the world of websites or business scale, there are several web servers that are most often used to run web servers and business scale, along with an explanation.
Apache web server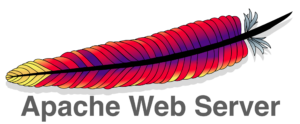 Although commonly referred to as a web servers, Apache comes in the form of software or often called server software, this software will later replace the actual server functions.
That is its function is to create a connection between the server and browser (chrome, opera, safari) that belongs to web visitors while sending files back and forth (between user-servers).
The goodness of this web server is software across OS or operating systems, so this server can function very well on Windows and Unix servers.
Apache Tomcat Web Server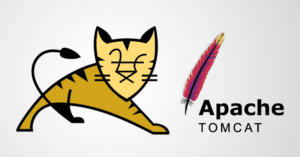 The Apache Tomcat web servers is an open source application and is also a java based web application container used to run servlets and JSP (Java Server Pages) in a web application.
Read More: Digital Ocean Review Cheap Cloud Server
Apache Tomcat was first created by Apache – Jakarta, now because of its popularity the Apache Tomcat project is separated. Currently, Apache Tomcat is supported and developed by the open source Java community. (Vukotic & Goodwill, 2011)
IIS (Internet Information Services) web server is often used on Windows OS (Windows 2000 and Windows 2008) the advantages of this web servers are the support of DNS, TCIP / IP network protocol components and the software used to create websites.
IIS is also very suitable for supporting protocols such as FTP, HTTP, and SSL. The advantages of IIS are fully accessible on the Windows operating system and support the .NET platform.
Nginx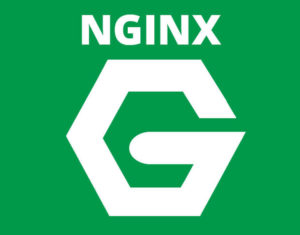 Nginx is read engine x this is the name of an open source web server that can be used by anyone freely and free. The advantage of Nginx is that it can handle websites with high traffic when compared to Apache, so the NginX capability is better than the Apache server.
That way Ngin X is very suitable for professional businesses with very many visitors, Nginx is better than Apache. The next advantage is that it has high performance, event-based architecture and its features are very useful.
HOW TO WORK FROM WEB SERVER
For those of you who are confused by how to work from a web server, then look carefully at this explanation, because it's a bit technical. A web server is a machine that is installed software or application that operates to provide data to a website page to the user.
To be able to connect the Web Server and Web Browser is a process of a combination of computer networks that exist throughout the world. If all internet networks are physically connected, including Protocol TCP, IP then all computers in the world can be connected to each other.
That is the explanation of what a web server is that you need to know, hope this article is useful.